PROPERTY MANAGEMENT IN VALENCIA
The opening of the Marcal office in Valencia means the expansión of the Marcal Group in Spain. Marcal property management is focused on judicial services and Property Management in Valencia.
Marcal Group stands out for TRANSPARENCY and SAVINGS for your property. Savings come from the big number of properties that we manage, which has led us to obtain advantageous deals with the best suppliers in the sector, being the Estate Managers with the best market prices, and because of this, we get a real decrease in the community fee. Transparency comes from our virtual resident community and exclusive App, in which neighbors are given access to all the documentation and bank statements of their community in one click.
In addition to this, in Marcal Property Management there are LAWYERS. Marcal reduce the time in any judicial process and cut the impayments of the neighbors. Where many Properties management see a problem, we find solutions.
---
Request Prices for Property Management in Valencia in 2 minutes
---
ABOUT OUR PROPERTY MANAGEMENT COMPANY GRUPO MARCAL
Marcal Property Managment in Valencia was created in 2007, and from then we have grown exponentially. We realized that in a market study that 85% of neighbors were dissatisfied about their estate management. The way that we managed a property is very effcicient and clear. Marcal delivers to their customers a monthly account report, with access to the invoices. We show ALL the invoices.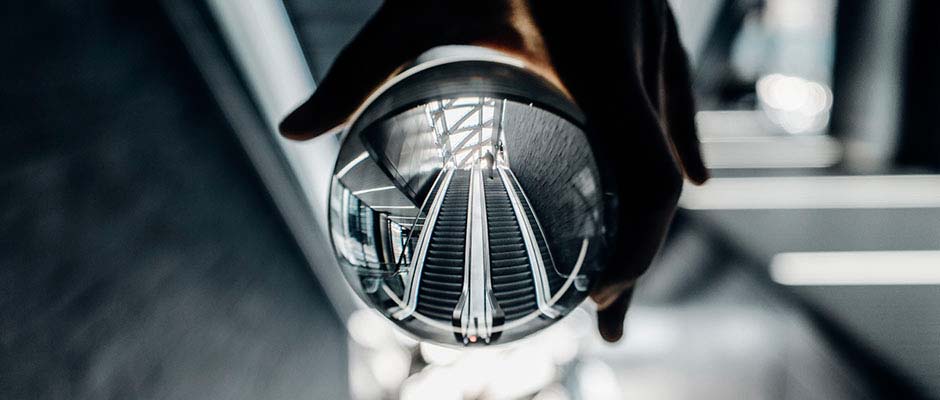 MARCAL PROPERTY MANAGEMENT VALENCIA = TRANSPARENCY AND SAVINGS
Our key principle is the TRANSPARENCY in the management. We have evolved this sector towards the latest technology and excellence in all areas such as legal advice, grants, insurance and any area related to the Property Management Valencia.
We have designed our OWNSOFTWARE for managing properties, that entitle us the most optimized management of the sector. Our properties are at the forefront in terms of management, and because hallmark is transparency, our computer system offers to the neighbors permanent communication of everything that happens in their building, agreements with suppliers, budgets , invoices, bank accounts, absolutely everything with a click. Furthermore, we give advise about any legal problem that your might have. Property Managment of Marcal in Valencia, is one one of the most experience brands in Property Management, with a large number of resolved processes.
SAVINGS IN YOUR COMMUNITY FEE
Talking about SAVINGS, our prices are the most competitive in the sector for one simple reason: the volume of properties we manage. We have reached agreements on prices with the most important companies in the sector: Mapfre, Fain Ascensores, Santa Lucia.. Let us do you a cost reduction study. Our low prices are our best advertising. We beat the prices of any Property Management in Valencia. We are insurance brokerage, with which we improve the prices of any Property Management of the entire list in Valencia city.
THE FUTURE OF PROPERTY MAGAMENENT IS MARCAL ONLINE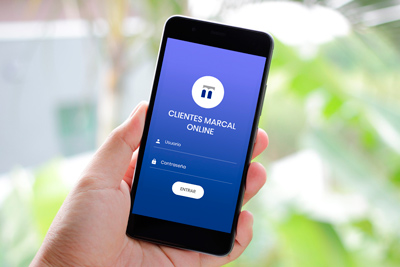 The functions of a Property Management have been evolving in the last years. Transparency in property management is the big goal of our administration and that is why we are investing a lot of money every year in improving our property management software and APP. Marcal Estate Management designs an individual webpage for each property and give access to the neighbors, what we name "virtual neighborhood association ", In the webpage and App we load all the information related with the property, such as accounting reports, all invoices of your property, incidents in the community, budgets, insurance…
Everything is in the CLOUD, the only thing you need is the key to access internet to consult anything. All the neighbors can consult any accounting report or budget or booking a paddle tennis court without the need of making a call. Being the reference in Property Management in Valencia, we know that quality and trust in the manager are indispensable, and the way that the neighbors perceive this quality is through our own management program, which includes the virtual community of Marcal and App for resident community. The communication with our customers is permanent.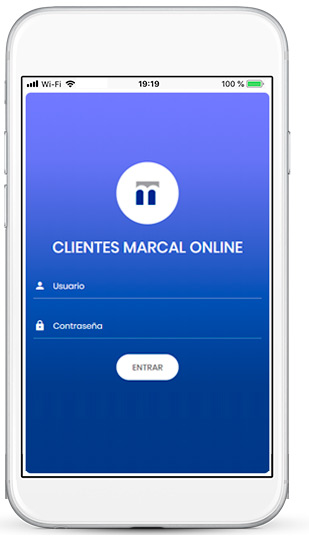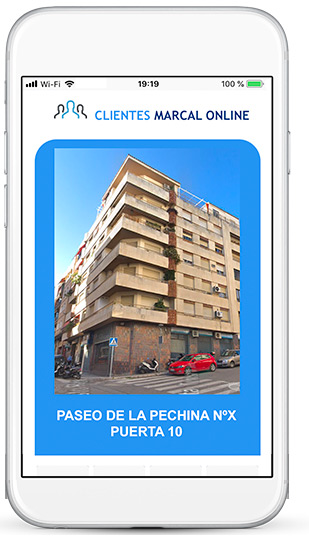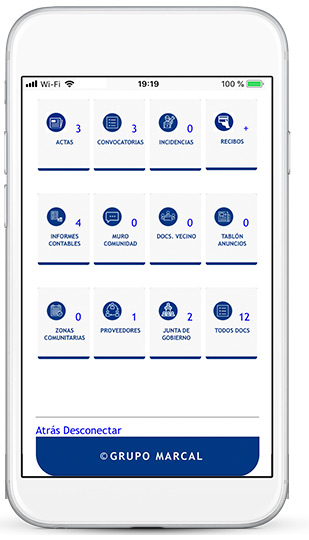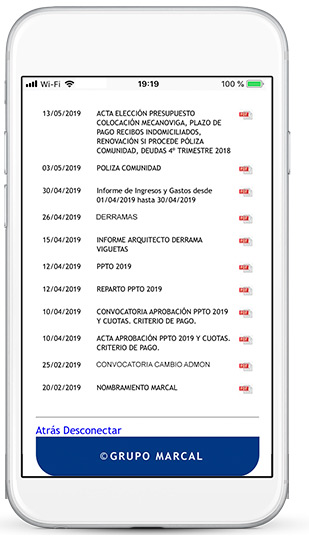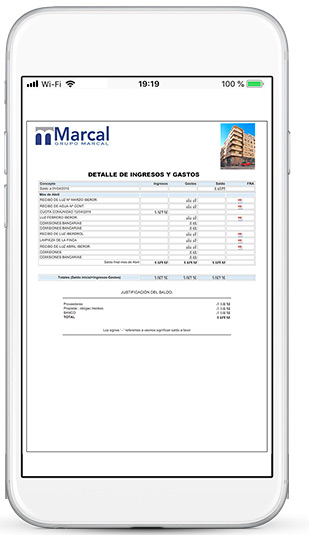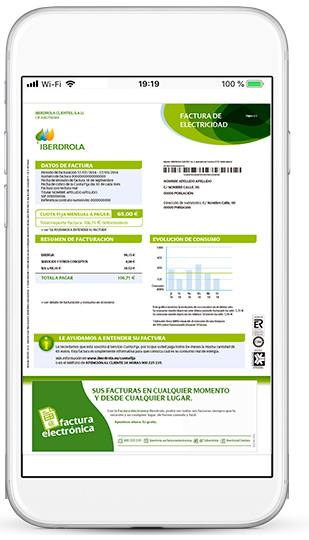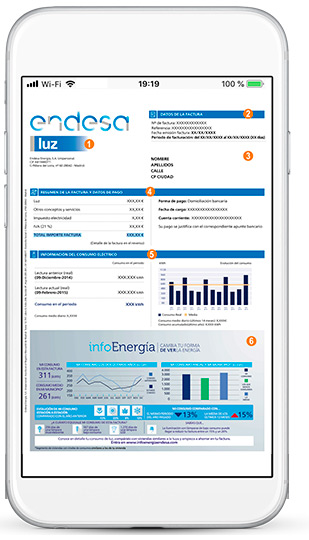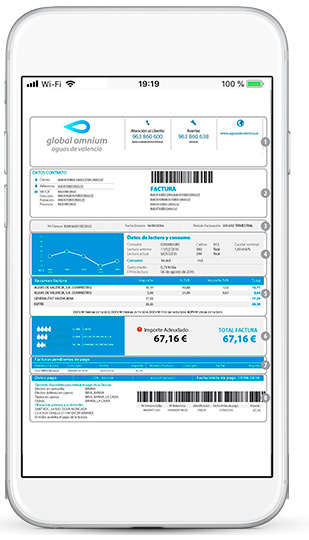 WE ARE ALSO INSURANCE AGENTS
Because we provide an integrated consulting and management service, we are also insurance brokerage. Marcal is a whole solution in Property Management in Valencia. We manage more than 2000 estates throughout Spain which enables us to offer the best coverages at the best prices in insurances. In addition to this, the neighbors can benefit from these synergies because they can obtain disccounts on other types of insurance such as home insurances.
We work with the best insurance companies, but, of course the neighbor will be provided always of several budgets from different providers. The policy will be at their disposal on the digital platform designed specifically for each community and with complete access to any type of information without making a phone call.
Marcal has his own lawyer´s office, and this guarantees that all decisions in the properties are made with a legal support. We offer the maximum speed in any judicial process due to our specialization in the sector.
OUR PROPERTY MAGEMENENT SERVICES
PROPERTY MANAGEMENT
JUDICIAL SERVICES
PROPERTY ACCOUNTING
COLLECTION OF FEES
TAX OBLIGATIONS
MEETINGS ATTENDANCE
24 HOURS ATTENDANCE
SOLUTIOS FOR DEFAULTERS
GRANT MANAGEMENT
PROPERTY INSURANCES
OUR ADVANTAGES FOR RESIDENT COMMUNITIES
HIGH TRANSPARENCY
LEGAL ADVICE
LOW PRICES IN INSURANCES
24 HOURS ATTENDANCE
CERTIFIED QUALITY ISO 9001
NATIONAL GROUP
Download our app for resident communities and control all the information about your property: accounting reports, all invoices, budgets, act.